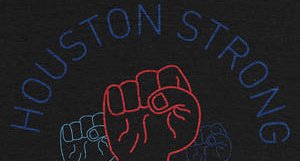 Hello Houston!
I hope all is well. We've been through a lot this past couple of weeks. Some of you made it out without a scratch while others have to start over. It's amazing to see us working together and filling in the gaps of need.
I just wanted to take the time tell you Houston that I love you and I am here for all of you. It's just little ol' me and my resources, but I will do what I can.
With that being said, I would like to share some information to help my friends in business recover faster. Some of you are trying to run a business even though you personally lost everything. Other may personally be fine but have employees may have had their lives uprooted or some combination of both.
If sharing information helps, then that I shall do. Plus, I've come to find out that the information that you need is scattered all of over place, so hopefully, I can give the people what they want. Insight.
IRS is delaying due dates for areas deemed a disaster by FEMA. The date moved to January 31, 2018.
Most damage was residential and 90% of businesses as of current data made it out okay. Business to business may be fine, but business to a customer may take a dip.
Which leads me to my next point, SBA is offering loans for loss of business, even if your business is fine. Economic Injury Disaster Loans (EIDLs). They have friendly folks that will walk you through the process. SBA Recovery Office 2302 Fannin St, Houston, Texas 77002
If you lost wages due to the storm, you are eligible for disaster unemployment, even if you're self-employed.
If you need some advice from some top-notch experienced achievers and businesses owners, you can get mentored.
If you need legal assistance for renters and homeowners with your claim or your landlord, call Krystin Collins Attorney at Law 713-775-0332, Krystin.collins@gmail.com
Use The Greater Houston Partnership website (where I got all this good info) for economic data and events that will help you get an overall feel of what the local economy.
If you need some ideas on how to help your employees, check this guide.
A one-stop shop for all things fining assistance, volunteering, as well as updates for city and partner organizations.
Last but not least. APPLY. These organizations can't help unless you get on the list.
FEMA pays out max at $33k
SBA Loans up $200k for homes, $40K for renters
By no means is this a complete list of resources out there. Comment if you know of other help. It's okay to fact check me on my information, by the way. The goal to make Houston whole.
Now, let's get back to work!